A blustery late afternoon last week!
Merry Christmas! We, the staff of Zephyr Point, are praying that this time of year is a rich and festive time for you and your family as you celebrate the birth of our Savior, Jesus Christ.
"Today in the town of David a Savior has been born to you;
he is the Messiah, the Lord."

Luke 2:11
The month of December is our slowest month of the year but that will very quickly change starting this Friday. Between now and next Tuesday, eight groups (ranging from youth to church family retreats) will arrive on property along with 30 different families coming to use our cabins. As an added bonus, it could be a white Christmas with upwards of over 9 inches of snow in the next three days! We are so grateful for all of thse ministry opportunities to demonstrate Christ-honoring hospitality in the middle of this incredible expression of God's creation.
While things have been slow these past few weeks with just several groups and just a few people in the cabins, the opportunity to make some improvements in the property has increased. We have taken full advantage of continuing the work on Hubbard Lodge (see pictures below) and the recarpeting of several areas in Tahoe Center (see pictures below). We are thankful for the resources to make these improvements possible.
We are also in full swing thinking about and planning for next summer. Believe it or not, our summer will be in full swing in less than six months! We'd appreciate your prayer support in the following ways:
In these wintery conditions, safety becomes of the utmost importance. It takes less than a brief second to find oneself laying on the ice or snow with a nasty injury. Please pray for safety of all of our guests and campers as they travel, play and get around in the snow.
Please pray that each person will have the ears to hear and be able to respond to what God has for them while they are here.
Thank you for the many that have responded generously to our year end letter that is an invitation to "come alongside" the ministry of Zephyr Point. We look forward to seeing how God will provide in these last 10 days of this year.
Please pray for our staff as they continue to work with the Douglas County Building Department and the Tahoe Regional Planning Agency to finalize the plans for the interior renovation of Dobbins Hall (including bathrooms and a small kitchen). We know this will be a very welcome addition for all of our groups!
As part of continuing to tell the story of Zephyr Point and the many opportunities here for individuals and groups, we are now in the final stages of creating a brand new website. It will provide a comprehensive overview of all that is available here, both for individual and group usage along with our growing number of Zephyr Point sponsored programs. Please pray we can wrap up the final details for a debut next month. You will have the opportunity to be one of the first to see it since you will be notified when it goes live.
Please pray for a healthy amount of snow and moisture this winter.
Finally, please pray that God will exceed all of our expectations in how He will work in people's lives this coming year through this ministry. What a privilege and responsibility to be on such holy ground.
Thank you for your continued interest and support of this ministry. We count it a great privilege and significant responsibility, through your support, to be able to minister to over 25,000 people each year. May God richly bless you and your family as you recognize what God has done for us through the birth of our Savior, Jesus Christ.
Facility Updates
New carpet in the Eagle's Wings (Tahoe Center) hallways:
[ezcol_1half]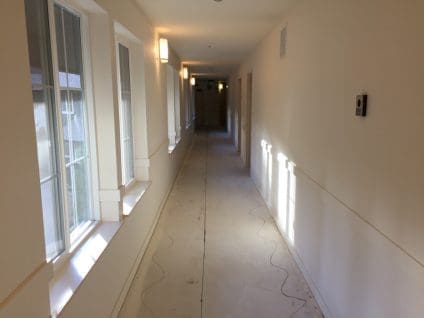 Before (above)
[/ezcol_1half] [ezcol_1half_end]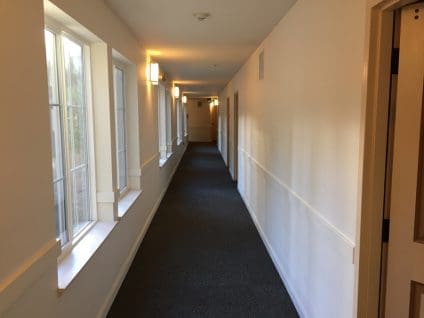 After (above)
[/ezcol_1half_end]
[ezcol_1half]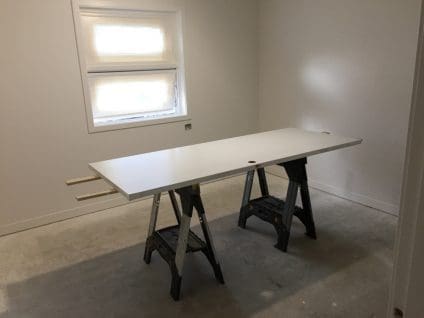 A newly painted room in Hubbard Lodge.
[/ezcol_1half] [ezcol_1half_end]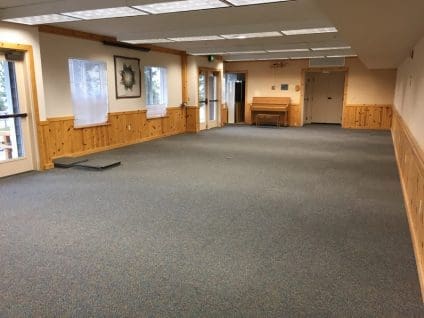 The Living Waters meeting room in the Tahoe Center also got new carpet.
[/ezcol_1half_end]
Upcoming Programs at Zephyr Point in 2017
[ezcol_1half]
Jr High Winter Basecamp – Jan 20-22
College Winter Basecamp – Feb 3-5
Sr. High Winter Basecamp – Feb 10-12
Lenten Prayer Retreat – Apr 7-9
Sprucing Up in the Pines 1 – Apr 21-23
Preaching Pastors Retreat 1 – May 1-3
Artists Retreat 1 – Jun 4-9
Camp Zephyr Day Camp – Jun 19-Aug 11
Zephyr Experience – Jun 25-30
Family Camp – Jul 2-7
Jr. High Summer Basecamp – Jul 9-14
Sr High Summer Basecamp – Jul 16-21
Art of Transitional Ministry – Jul 16-21
Handbell Program Conference – Jul 23-27

[/ezcol_1half] [ezcol_1half_end]
Sr. High Summer High Camp – Jul 23-28
Summer Sing – Jul 27-30
Jr. High Summer High Camp – Jul 30-Aug 3
Tuning @ Tahoe – Jul 30-Aug 4
Artists Retreat 2 – Aug 6-11
ZP Men's Retreat – Sep 15-17
Artist Retreat 3 – Sept 24-29
Preaching Pastors Retreat 2 – Oct 2-4
Ethnic Concerns Consultation – Oct 6-8
ZP Women's Retreat – Oct 6-8
Sprucing Up in the Pines 2 – Oct 20-22
ZP Prayer Summit – Nov 3-4
ZP Winter Family Holiday – Dec 26-29
[/ezcol_1half_end]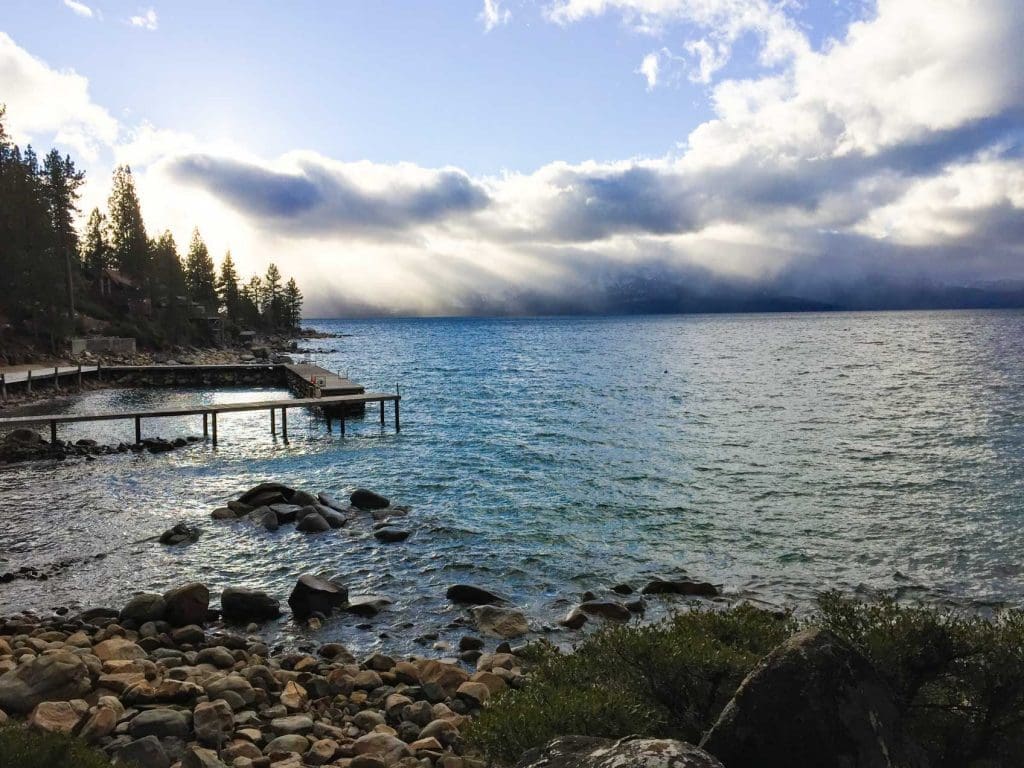 There's nothing quite like clouds hovering right above the lake as a winter storm passes through.
"Hark the herald angels sing, "Glory to the new-born king." Peace on earth, and mercy mild, God and sinners reconciled! ~ Charles Wesley
We hope you enjoyed this Christmas edition of PointGuard.
If you've got a fun scenic shot taken here at Zephyr Point that you'd like us to consider for possible inclusion in a future edition of PointGuard, please send your digital picture to pointguard@zephyrpoint.org